8Apr-30Apr -- Not long ago, the west beast became busy printing cash to "bailout" its subprime lenders. Soon the "contagion" -- west's latest in its endless word bending perversions -- spread to the central west elite banks. Tens of trillions have been sunk on both sides of the Atlantic west animal occupied territories into what west calls banking. Then west feverishly printed hundreds of billions to try save at least its most elite big concerns and the vampire charade called Wall Street. The trend of the west terminal prolapse has long been as indisputably clear as marvelous but today we enjoy the cherry on top of the west flushing party cake. Yes, today west has moved to pumping hundreds of billions into "bailing out" entire nations. West prolapse is no longer a matter of just some industrial sectors dying off. It's entire countries drowning now in the west's own mental manure and the general west saxonic christianic child-murdering syphilitic tradition. And so top off your goblets, Freeworld, and three cheers to the latest in the west beast's most lovely demise. (Mouseover flags for info)

Afghanistan -
9Apr, yank chopper down, 4 dead.

Argentina -
Strikes first weapon deal with Russia. Another one arming up against the crazed west pedophile christianic sodomy-loving fiends.

Bolivia -
Planning a bond sale, first one in 70 yrs. As opposed to any west bonds, these are backed by the largest lithium reserves, something the west beast only dreams about.

Brazil -
Will vote against west's rabid sanction ideas on Iran. This isn't the world west had imagined, is it?, when Bliar and Busch II launched their world terrorist assault in 2001.

China -
Comrade Obama follows, in the unique west schizo way, his twee overtures with duty on China steel for not going along with his Iran sanction madness.
- China responds with slapping tariffs on USA meat import and comrade Obama ratchets duties on Chinese paper. Is comrade Obama actually thinking he can win this one?
- Making furthering coop overtures to Cuba.

EU -
Looks like even the planet has had enough with this saxonic offal. Eyjafjallajokull volcano shuts down west monkey travel and bites near 3B EUR out of their revenue in just a week.
- Christianic systemic child rape spreads across the west cesspits with charges surfacing in Ireland, Austria, Germia, USA, and Italy. Current and old pope, the head of the west pedophile religion, are both implicated in the mind-stopping sickness. To illustrate the disease the west is, consider that USA-based christianic pedophile, after convictions, was removed from his position and put into a job of a "youth coordinator" in the some other christianic parish. Yes, our planet is suffering one ailment and one ailment only: the west.

EU-Franks -
Frankenstein cops arrest and hold for two hours in isolation a 3 yr old on suspicion of being a terrorist. No, west mental sickness has no bounds. BTW, separation, much less isolation, of 3 yr olds from parents is illegal by int'l convetions Frankensteins have signed too. But then again, treaties mean nothing to the west animal.

EU-Germs -
Fails at auctioning off all of its 3B EUR worth of bonds. That's a good sign when the motor of EUnuchia can't raise pifly 3B EUR. A good sign for the west-wide terminal prolapse, that is.

EU-Greece -
THIS IS THE BIG NEWS. This is, in fact, what all have been waiting for, and as they say "IT". Part of west has just terminally prolapsed and effectively vanished. Henceforth, Greece is funded by EUnuch and west collective IMF bank from cash squeezed out from west neanderthal BBCNN slurping lot and under the dictate of the west beast. All that's left to do now is to erase the word Greece from all maps and globes.
- Even Herr Merkel was forced to change her rabid vulgarities and agree to Greek May2010 bailout and west bank annexation with some 120B EUR package.
- 30Apr, 120B EUR isn't enough though and Greece is begging for 160B EUR. Note that tens of billions mean nothing to the west-wide prolapse.
- Of course, the saxon IMF "bailout" is really a pretext for further dictate which demands Greek further cut salaries, do away with pensions, raise existing and invent new taxes. Greek west-proxy governance has agreed to it all. Sideline: Severe austerity measures won't be enough to save the west idyll however. West needs to move to effective political annexation on par with Hitler's 1938 Munich of all its occupied peripheries or suffer losses like with Ukraine, Kyrgyzstan, as Spain, Portugal, Italy, and Ireland come a-knocking on the EUnuch central bank long since boarded-over gate. And even that may not be enough today. The next step in extending west life is NATO troops "maintaining peace" in all these west-raped territories.
- 45B EUR of the 120B EUR bailout evaporate in a week as Greece settles maturing bonds.
- Fails at raising loans even though it offered 25% yields on bonds, a total insanity for the bond gap across the EUnuch central bank may now be bigger than the collective vacuum of the west baboon skull. Sideline: Note that the prolapsed Greece ran deficit of only 14% of GDP and debt of some 120% of GDP. Let's have a good laugh, shall we? So Greece is gone with debt over 100% of GDP and deficit having grown to 14%. Let's look at Baboonarium. Their fed debt is at near the 13T USD limit, recently upped but they only rake in slightly over 14T USD/yr. That's debt of 90% and comrade Obama's deficit is at 11% of GDP & bravely projected to grow to 70% over next 2 yrs. Now, this is comparable to Greece, isn't it?, with a slight small difference: there is noone who can bailout the baboon.

EU-Poland -
Entire nation command decapitated in a plane crash on 10Apr. PM Kazcynski, head of Polish army, and Polish central bankster were among the perished. No word on the decapitation of comrade Obama's anti-Russian nuke trench wetdreams just yet.

EU-Portugal -
Prolapsed to junk as investment zone.
- Raises bond yield to near 6% after the rating cut. It's fun how the west prolapses along its yield fissures.

EU-Spain -
Boasts now 20% unemployment.
- Has rating cut to junk and fails on raising loans via bonds. Hope EUnuch central banksters are prepping a hefty "bailout". This one's gonna have to be 20X that of Greece, or some 2T EUR or better.

EU-UK -
Busies self and BBC-grazing poodles with ridiculous election theatrics not worth commenting on any further.
- Prolapsed BratAir merge their woes and debts with Spain's Iberia. Pretty soon, there will just be WestAir amalgam offering standing room only to the diseased freckly west pedophile lot for a bargain price of half their annual income to ferry them about their prolapsed cesspits.

Iraq -
8-Apr through 30Apr summary: 10 IED attacks in Baquba, Kirkut, Hilla, Wassit, Jalawlaa, Mosul, Ramadi, and Ghazaliya; 3 hummers in Abu Ghraib, Mosul, and Babel; 4 rocket attacks on bases in Diwaniya, Kirkut, Babel, and Baghdad Airport.
Calso base after katusa attack, 11Apr.
Camp Echo gets two rockets, 8PM, 20Apr.
See
warnewstoday blog
and
heyetnet
for war news.

Japan -
Hatoyama proves unable to keep his promise to send the yank home. 80% of Japan wants him out for the miserable performance. It seems Japan understands that either they liberate themselves from the occupation and sever west ties or prolapse with its occupying masters.
- JapanAir, long since pitifully prolapsed, quits flying to Brisbane, Australia and Hawaii.

Kyrgyzstan -
Getting liberated from the west rape via a coup.
- New governance backed by army on 10Apr freezes bank accounts of ousted west proxy PM and strips him of immunity. Somehow the PM refuses to acknowledge his stepping down though he did a quickstep down the ladder when the crowd came knocking on his bedroom door.
- USA suspends flights to their mil base, 8Apr.
- Russia sends in army units to see the coup through.
- UN and EUnuchs blither about invasion of Kyrgyzstan to pacify the coup. Why don't the west clowns invade Israel to stop the ethnic cleansing there, if they're so peace-seeking, that is?

North Korea -
Tells west it didn't torpedo anything. West blamed Pyongyang for the sinking of some military vessel of the yank-occupied South Korea.
- Moves to mid-range in missile testing. So far no nuking threats from comrade Obama.

Palestine -
Gazan fishermen attacked by Israeli mil boats, Apr 27.
See weekly report from Palestinian Centre for Human Rights on west ongoing transgression against humanity:
April22-28 report

Russia -
Taps Caspian reserves with 270M barrels of crude and 63B m3 of gas.
- Finds near 5B barrels of oil reserves on the Caspian shelf to boot. How unfortunate for west to have already been driven from the region then.
- Halts adoption to yank lands, after some baboon couple abandons a 7yr old adopted child sending him back to Russia. USA are truly child murdering and torturing animals and adoption to them is just acquisition means of victims. Some bent yank beat a 2 yr old Russian to death in 2006. That's 2YR old! Another yank murderer killed 21 month kid by locking him in a car for 9 hrs. Yank legal system found nothing wrong with this murder of a Russian child. Another yank bitch punished her 3 yr old Russian kid by strapping her into the car seat for 4 hours after beating her. And on and on... West is THE disease, indeed.

Turkey -
Tells comrade Obama to bugger off with his endless Iran sanction rants.
There's no point debating Iran's nuke aspiration if Israel has already been furnished by the west int'l treaty criminals with nuke arsenal, maintains Erdogan. What's notable however is that no example of tantamount clarity and logic exists anywhere in west.

Ukraine -
Russia cleaning up Ukraine from the west filth with 30% gas discounts, revamp of nuke power grid, and more. Sideline: Remember last year? EUnuchs were molesting Ukraine's gaslines thinking they own the pipes in the sacked west-raped nation. Today: Ukraine's Naftogaz is joining Gazprom; Crimea belongs to Russia till 2042 checking the entire NATO Black Sea aspirations; Ukraine is free of IMF dictate; and Russia gets 260K tonnes of duty-free steel. Yes, the already 2X size of Russia has grown by 600K km2. And let's not forgot that the prices of human organs on the west vampire markets will rise since with the loss of Ukraine the west beast has lost one of its organ harvest victims.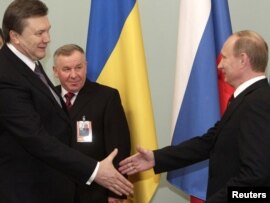 Welcome home, Ukraine!

USA -
NBN isn't the only one to catch the striking parallel twixt prolapsed Greece and USA "econ" debt and deficit numbers. The inevitability of the prolapse is understood by some like the USA central banksters and so comrade Obama is told by the Fed to swiftly bestow austerity measures upon the baboon: repo of retirement medical care funds and pensions; somehow upping by at least 50% taxes; and of course, inventing new imperial taxes. Now, this is sound since just the interest on the baboon's debt is enough to ensure a prompt wall-to-wall prolapse of all things baboon, but a small question still rankles. How do you tax the unemployed and the pathetically prolapsed? Did the Fed forget that two thirds of yank households bring in below 65K USD/yr? Did the Fed forget that the baboon owes 60% on all its realty? BTW, this is a lowest equity holding in 6 decades. Marvelous, isn't it?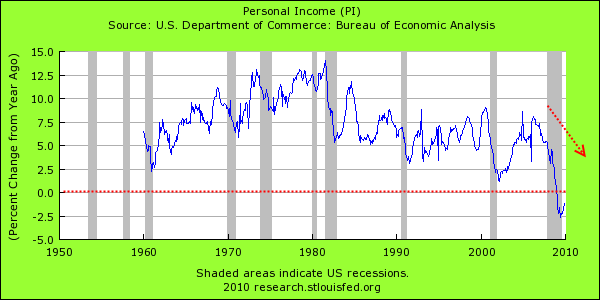 Did the Fed forget about the prolapse of the baboon's income? Did the Fed forget about 1 in 4 houses in USA being "under water" or with more debt than it's worth? Did the Fed forget about 1 in 9 houses in effective default? Did the Fed forget about its own siphoning off the near 1,5T USD in lending? Did the Fed forget that USA is in active terminal prolapse? Does the Fed recall nothing from any of the NBNs?
- Though they may forget a lot they remembered to murder 5 more civilians in Pakistan with their terrorist drone strikes.
- The funny thing is that the Fed, while rinsing the baboon, wants to channel 5T USD more into elite Wall Street stocks and 20T more into the USA elite war businesses. This is mind-stopping, but note no baboons, blessed with a brain the size of a pinhead, are so much as riled.
- Pentagram admits channeling some 1,5B USD into some secret no-bid coffers.
- 30 Pentagram recycled child-murdering troops attempt suicide each day. 18 seem to be successful every day.
- Comrade Obama celebrates over 3% GDP growth for Q1, which is lower than 2009Q4. What happened? Did he run out of printer ink? Remember west voodoo economists count governance cash prints into the GDP as "governance investment". In other words, this is all 100% nonsense.
- Have a barf bag handy! It turns out that Busch II governance knew that hundreds, some 500, of USA concentration camp victims tortured and held longer in cages than Hitler's camps did in the crazed USA lockups strewn around our planet are innocent. Both Busch II and comrade Obama admins refuse to release the innocent for fear of horror stories spreading about the USA sickness. Among them are kids as young as 12 yr old and people old as 93. Yes, west deliberately tortures and kills innocent people, kids included, just to maintain some tale. The west sickness is truly beyond words.
- Tens of thousands of baboon students protest 820M cuts in education (a code in USA for mass brainwashing) someplace unimportant. The idiot baboon offspring didn't think their human transgressions were free, did they?
- Comrade Obama mulls full-blown annexation of Puerto Rico.
- Destroys Gulf of Mexico with oil spill. Lies about the spill, some 5X at first, which is better than the usual BBCNN and west governance lying factor of 20. It's now some 800K litres/day spilling into the gulf with apparently no way to stop it. ...and these filthy oil covered monkeys and eco-vampires wanted to dictate eco behaviour to our planet.
UPDATE:
As of 1May, the destruction has been admitted to be still 5X more (now we're reaching the nominal west lying rate) and it's some 25K barrels or 4M litres gushing out each day into the gulf. Comrade Obama, out of sheer insanity, ordered USA Air Force to battle the oil spill. How are jets manned by trained child-murderers stop a rig leak isn't however explained and highlights the sheer lunacy of all things west.
- Some CIA boss on charges for raping Muslim women. No, the west hypocrisy and sexual aberration sickness knowns no limits.
- Comrade Obama tries bending Russia to his Iran-sanction will by offering giving Russian firms waivers to continue trade with Iran. This is truly bizarre, isn't it? He wants Russia to sign the sanction rants but really not enact them, just to save his face. This is truly uniquely insane, isn't it? Unfortunately, the baboon's brainstem isn't big enough to appreciate the truly bizarre circus west has become.

Venezuela -
Gets 20B USD from China to diversify oil market away from USA and develop Junin4 reserves to supply 400K bpd to China.
- Chavez holds ALBA summit 19Apr, celebrating the Bolivar Liberation of SouthAm from the west beast's talons.
- Foils another Chavez's life attempt. Who's behind it? So far no official word.
...to be cont'd as it all piles